Meet Laurie Richards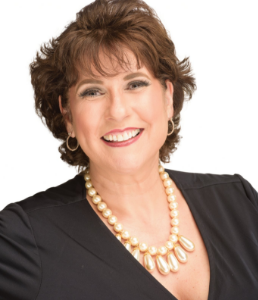 ENTHUSIASTIC – SAVVY – EFFECTIVE – WICKED SMART – PRACTICAL ENTERTAINING
Laurie Richards is an accomplished international speaker who works with thousands of executives and association leaders. Known for her practical, interactive, and entertaining approach, Richards works with leaders, executives, entrepreneurs, sales people, and other professionals on improving communication at every level. She also lends her voice to video and audio programs in voice-over work.
Richards' experience as an international speaker and speaker coach comes into play as she helps clients strategically plan outcome-based presentations, put power into a PowerPoint (no more bored audiences), prepare for media interviews, manage crisis (before, during, and after), grow morale, build stronger teams, and improve everyday communications to directly affect the bottom line — including new business pitches, state-of-the-organization addresses, sales presentations, and meetings.
Many of Richards' programs include personality profiling using proven Myers-Briggs, DISC, Social Styles, and other valid instruments to help clients work better as teams, improve efficiencies, select best candidates, and coach employees.
Richards began her career as a legislative correspondent for Public Broadcasting. She managed leader communications for the National Pork Producers Council—the nation's largest commodity organization and originator of the successful, "Pork. The Other White Meat" campaign. Richards has hosted radio and television shows, managed one of the nation's fastest growing public relations agencies, launched award-winning public affairs programs, and managed highly effective grassroots lobbying efforts, and facilitated professional development programs for Fortune 500 companies and associations.
Richards is described as "enthusiastic, professional, effective, practical, savvy, inspiring, and enlightening." Clients note her strengths as "an innate charismatic style coupled with the ability to really connect with her audience and bring practical real-life experiences we can use immediately." Her business clients span throughout the U.S., Canada, the United Kingdom, and Australia giving her first-hand experience and cross-cultural awareness. To remain relevant, Richards' learning material includes current information reflecting today's high-speed lifestyles, cultural changes, technological advancements, and shifting priorities.
Richards has degrees in communication and business management and has earned masters' degrees in business management and psychology. She has a variety of certifications in micro-expressions and psychological profiling. Richards is currently working toward her PhD in industrial and organizational psychology.